Are you a chess enthusiast looking for an edge to take your game to the next level? Then you may be considering purchasing a Diamond Membership from Chess.com. In this blog post, we'll discuss whether a Diamond Membership from Chess.com is worth the cost and provide an overview of the features included in the membership.
Is chess.com Diamond Membership worth it?
Let's get straight to the post. Chess.com Diamond Membership is totally value for money for any chess player. Whether you are a hobby player, professional, or club-level player, you will get a lot of benefits from it. 
Chess.com Diamond membership costs $119.99 for a year or $16.99 if you go for their monthly subscription. 
For beginners, imagine the cost of hiring a chess coach. You will easily end up spending $25-40 for a one-hour lecture. If you take one class weekly, then also you will spend almost $1500 per year. Chess.com offers you a diamond membership for just $119.99. This is $10 per month or the cost of pizza. 
They have everything on a single platform. You will get unlimited lessons, unlimited videos, zero ad experience, Endgames, Daily Puzzle Videos, Opening Explorer, Custom Flair, Drills, Club Management, and Time-out Protection for Daily Games. 
Also, if you compare it with other chess platforms, it is a deal. No other platform has so many features as chess.com.
An amazing fact about chess.com
Chess.com diamond membership price was $99 per year from 2010 to 2022, and they only increased by $20 per year after so many years with many new features and a nice looking UI/UX.
If you read their old reviews on their forum, you will also see that people were happy with the pricing in 2010-12. 
Chess.com Diamond membership pricing
Chess.com diamond membership costs $119.99 per year. They also have a monthly plan which costs $16.99. 
They also offer a seven-day free trial for everyone. I highly recommend going and taking the benefit of a 7-day free trial. 
Important Features
There are a lot of features available on chess.com. Sometimes it gets complicated to find something on the website. But the following are some features that will help you improve the game. 
Unlimited Lessons
Chess.com lessons are curated in such a way that players will stick to the lesson. They have designed a unique interface in the lessons section. There are a lot of lessons available on chess openings, middlegames, strategic play, positional play, game analysis, etc. Most of the lessons are created by the world's strongest and best chess players. Some of the lessons are created by former world champions. 
Chess.com offers unlimited lessons with its diamond membership. By watching lessons, I am sure you will improve your strength and also effectively chess.com rating. 
Best Lessons on Chess.com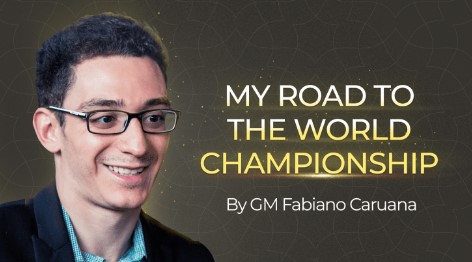 Unlimited Videos
Videos are the best and most interesting way to learn chess. Chess.com have thousands of chess videos on its platform created by Grandmasters. The best way to watch the courses is to list all the chess problems you are facing. Then search according to it and watch videos on it.
Unlock All bots
This is also a cool feature of chess.com, especially for young chess players. Who doesn't like to play with the top chess players in the world? Unfortunately, it is almost impossible to pair against top chess players. Here chess Bots came. You can play top chess players and streamers from all over the world.
They have created all these bots which play exactly like actual players. You can choose your favorite chess player and play with them.
Go to chess.com bots and play against top chess players
Mittens Cats
Recently chess.com announced that mittens cat had taken over chess.com. She is now ready to become a queen of chess. Mittens are one of the cutest chess cats yet so strong. She is directly competing with stockfish, who currently is the best chess engine in the world. 
With Diamond Membership, you can play with mittens.
Unlimited Insights
This is the most important feature of chess.com Diamond Membership. Chess.com provide an insights page where you can see all insights from your games. This is very efficient for professional and improving chess players. 
How to get chess.com Diamond Membership for Free?
Chess.com offers a free seven-day trial where you can try all their features. You can avail of this feature by simply visiting this page. Following are the ways to get FREE chess.com diamond membership
Enrolling in 7-day free trial
Participating in a different tournament where they give free diamond memberships
Become a titled chess player and get a free diamond membership for a lifetime!
Free membership to Titled Players
Chess.com offers free membership to titled players. Titled players include GM, WGM, IM, WIM, FM, WFM, CM, WCM, and NM. Chess.com also gets a lot of benefits when more and more titled players join. Usually, it builds trust for a website.
If you are a titled chess player and want to apply for a free membership, fill out the form on chess.com by clicking here. 
Special Benefits to Titled players from chess.com
Chess.com is especially taking care of titled chess players. They offer various chess tournaments for titled chess players. Following are some of the tournaments which are exclusive for titled chess players. 
World Rapid Chess Championship (Only for GMs)
Speed Chess Championship
Bullet Chess Championship
Titled Tuesday
Bullet Bowls
Junior Speed Chess Championship
Women Speed Chess Championship
Chess.com world chess championship
How to improve your rating at chess.com?
This is a very popular question everyone asks about. There are multiple ways to improve your rating on chess.com. One of the most popular is consistency. Play games regularly and solve a lot of puzzles. By solving puzzles, you will learn various new ideas, tricks, and traps which you can easily implement in the game. 
We have written an in-depth article about it, which you can read by clicking here.
Read More Blogs:
Can I purchase Chess.com Lifetime Membership?
No. You cannot. Chess.com doesn't offer a lifetime membership. You have to buy their monthly or yearly premium membership.
Probably they should offer a lifetime diamond membership for a user. The fair price would be anywhere between $999-$1999. 
Chess.com Recent Aquisition
Play Magnus group recently merged with chess.com for an undisclosed deal. This is probably the most expensive and shocking deal ever. Now chess.com have all the websites that which Play Magnus, group, has. This includes New in Chess, ichess, Chessable, Aimchess, Play Magnus Academy, Play Magnus App suite, chees24, Everyman Chess, Ginger GM, etc. 
Alternatives of chess.com Diamond Membership
Honestly, no alternative can nearly compete with chess.com membership pricing. 
You get Platinum Membership for just $79. 
You get a Diamond membership for $119 per year. 
This is very cheap compared to other platforms. Chess.com offers 10x features and has the best support staff, who is always there to assist you.
I highly recommend chess.com Diamond membership to everyone serious about chess.