11 Facts about Mikhail Tal
Mikhail Nekhemyevich Tal was a Soviet chess grandmaster born on 9th November 1936. Tal was known for his attacking play and sacrificing big pieces in the game. He is considered one of the greatest and best players of all time in the world. No one can ever predict his next moves in the game. He has many chess matches where he has sacrificed his queen and ends up winning the game. He also got a nickname as "The Magician from Riga".
In this article, we will tell you some fascinating and lesser-known facts about the legend, Mikhail Tal. Let's get started…
11 Facts about Mikhail Tal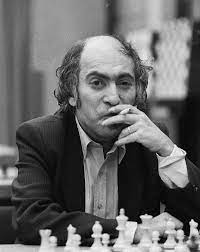 Early Childhood
Tal was born into a Jewish family in Riga, the Republic of Latvia. He started playing chess at a young age and joined the Young Pioneers chess club in the starting. His moves were unpredictable from the beginning. The first tutor of Tal was Alexander Koblents, he started training in 1949. In 1951, he qualified for the Latvian Championship. The first title won by Tal was the Latvian title in 1953. After winning the Latvian championship he received the Candidate Master title.
Winning USSR Chess Championship
Mikhail Tal became a Soviet Master in 1954 and he played the USSR Chess Championship in 1956 for the first time. Later, He won the USSR Chess Championship in 1956, he became the youngest chess player to win the Championship. Tal gained very much popularity after winning the title. He also got the GM title in 1957 after winning the USSR championship. The Soviet Union dominated Chess for many decades and Tal has beaten some of the top players in the championship. He played a total of 21 Soviet Championships and ended up winning them six times in 1957, 1958, 1967, 1972, 1974, and 1978.
World Champion
Tal retained his Soviet Champion title in 1958 and it was the first time he was competing in a World Chess Championship. It was getting very difficult for players to predict their next move. In 1959, He won a very big tournament in which some very strong players were playing. Later in 1958, Tal won the Candidates tournament with a score of 20/28, and this tournament was held in Yugoslavia. In 1960, Tal won the World Championship title by defeating Kihal Botvinnik. He became the youngest World Champion ever, this record was later broken by Garry Kasparov. Tal was only 23 years old at that time.
Highest Elo rating
The highest Elo rating achieved by Mikhail Tal was 2705. He achieved this rating in 1980. He was 44 years old and still playing. Tal's style of playing was very unique and his attacks were deadly every time.
Unique Playing Style
Tal always said that chess is an art and he always plays it as an artist. He was used to being an attacking player rather than a positional player. His style of playing was unique and imaginative. He just sacrifices his material in the game for an interesting game. His sacrifices were used to put pressure on the opponent. He used to play typical games and many grandmasters found it hard to play.
Winning Tournaments
In 1961, Tal won the Bled Supertournament and second place was won by Bobby Fisher in this tournament. He scored 14.5/19 in this tournament by beating Tigran Petrosian, Keres, and other strong players. He competed in a total of six Candidate tournaments, he never won the World champion title again though. It was always exciting for people to watch his games. Tal faced health issues in 1962. He won the International Chess tournament five times in 1971, 1973, 1977, 1981, and 1983.
Health issues and comeback
Tal had a serious health issue in 1962 and he had to undergo an operation in an emergency. Later in 1968, he again faced health problems and as a result, he had to lose one of his kidneys. He was back in the form after having the operation. Tal won the Riga Interzonal in 1979 with a score of 14/17. He later also competed in the Candidates tournament 1985 with a round-robin of 16 qualifiers. He finishes at 4th and fifth place as a tiebreak.
Consecutive games without a Loss
Tal holds the record of 86 consecutive games without a loss. There were 47 wins and 39 draws with zero loss and these games were played between 1972 to 1973. Later, he broke his own record and set a new record of 95 consecutive games with no loss. There were 46 wins and 49 draws. This record was later broken by Ding Liren but Tal holds the record for more than four decades.
Team Tournaments
Tal was a member of the USSR Chess Olympiad team and they won the gold medals in 1958, 1960, 1962, 1966, 1972, 1974, 1980, and 1982. He won 65 games and drew 34 games with only two losses in the olympiads. This shows how legendary player Mikhail Tal was. He was also a member of the Soviet Union team at the Soviet European Team Championship and the team won the gold medal in 1957, 1961, 1970, 1973, 1977, and 1980. Tal's chess career was 41 years long.
Books Written By Tal
Tal used to write some books too. He was a famous chess writer and players love his books even today. If you are into chess and want to see his way of thinking on the board and learning some nice tactics we recommend you to read the below books-
Life & Games of Mikhail Tal
Tal – Botvinnik,1960
Attack with Mikhail Tal
Study Chess with Tal
Tal's Winning Chess Combinations
The World Champions Teach
42nd USSR Chess Championship
Health Issues and death
Tal used to be a heavy drinker and a chain smoker. Due to these habits, he used to have many health problems and spent a lot of time in hospitals. He also underwent an operation to remove his kidney. Tal died on 28th June 1992 in Moscow hospital due to a hemorrhage in the esophagus. He also had the congenital deformity of ectrodactyly in his right hand.
These are some of the fascinating facts about the legendary Mikhail Tal. Comment down below if you know any other unique facts about him and let us know your view on his games. Stay tuned, we will come up with more articles on Chess legends. Share this article with your family and friends. Thanks for reading.
Read More: