200 students and counting: The success of Chessify Club
This is the first interview of our Interview series where we will publish interviews with titled players and academy owners. This series will help our readers to get insightful information.
In our first interview, we interviewed Ritu Toshniwal, Founder of Chessify Club. Let's start!
Tell us about yourself
I'm Ritu Toshniwal from Gulbarga, Karnataka. I'm 21 years old, and I belong to a joint family spread across various cities in India and USA.
I completed my schooling at Appa Public School, Gulbarga, my 12th from SBR, Gulbarga, and recently in July 2022, I completed my B.Tech in Electronics and Communication Engineering from BMS College of Engineering, Bangalore.
I'm currently working as a Software engineer at Boeing and handling my own startup venture, Chessify Club.
How did you start playing chess? Tell us about your journey
My mother always wanted me to have knowledge of everything possible. She enrolled me in various classes like Abacus, karate, dance, singing, and sports classes like chess, badminton, and basketball. That's where my journey in chess began.
At the age of 6, my chess instructor Pramod Moree sir used to come home and teach me chess. Since then he has been my instructor and guide. I used to actively participate in local tournaments and eventually started taking part in tournaments outside Gulbarga.
I always felt very passionate about chess and wanted to carry it forward in life. It was a hustle to get my FIDE rating, I had a lot of disappointments but my family and my instructor always encouraged me to participate in FIDE-rated tournaments.
Finally, at the age of 13, I got my FIDE rating of 1330 from a tournament held in Bangalore. I was among the first girls from Gulbarga to get a FIDE rating, along with my friend Jayanti. This motivated me to focus on my games and play in state and national-level tournaments.
In 2014, I got selected for U-19 Nationals, which was held in Pune. Thereafter, I participated in a lot of state-level tournaments. Due to my studies, my frequency of playing tournaments decreased, and I only played a few local tournaments and college-level tournaments.
Recently, this year I played in the south zonal inter-university tournament in Chennai, representing VTU (Visvesvaraya Technological University).
What Attracted You To The Game Of Chess?
Since childhood, I was the kind of girl who loved calculations, strategy, and on-spot problem-solving. All these came along with the game of chess.
More than physical outdoor games, I would prefer playing chess for hours. Whenever I played chess, it gave me the adrenaline rush that I desired to have.
Thinking about the opponent's move, handling time pressure, staying calm in most stressful positions, and having the patience to sit for multiple hours together, attracted me to chess, and I can see those qualities used in my real life as well. Chess helped me shape my personality in a good way.
Who was your first chess idol, and why?
Vishwanathan Anand was my first chess idol. Clearly, because during my peak time of chess journey, he was the world champion, and moreover he belonged to the same country as me.
I remember analyzing his games from the world chess championships and having disappointments when he lost especially in the 2013 World Championship.
What motivates young kids to play chess?
I ask my students this question, and most of them answer me telling that they have joined chess classes because they feel chess is a game for smart people and they want to become smart by playing it. According to my experience, young kids play chess because their parents motivate them to play, as they feel it can inculcate a lot of skills in them, which can be built easily when they are young.
Skills like memory building, patience, strategy making, problem-solving, etc can help prepare their children for future tasks. Few of them are also motivated to learn chess because they see their parents play chess and have the urge to play and compete against them.
What are your hobbies?
Of course, my hobby does include playing chess. But along with that, I love traveling. Not only long-distance traveling but also small drives or rides makes me happy.
Tell us about the Chessify Club.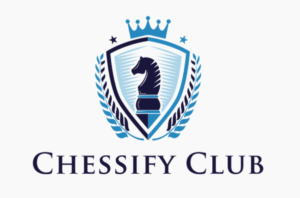 Chessify Club was never a planned business. I personally started teaching because neighbors in my apartment wanted me to teach their kids. At the age of 18, I started to teach a small bunch of students using the material from my instructor. And then a lockdown was imposed.
I never thought chess classes could be done online so I asked my students to take a break and resume once the covid issue is stable. But then I saw my college classes taking place online and wondered if I can take sessions online too. I tried taking sessions, and it actually went smoothly, that's when the idea of having a chess club struck my mind.
My relatives in the US helped me spread the word in the US and that's when I started my first batch with ten students back in 2020. When the number of students started to grow, I realized how important it is to have a curriculum and e-material for students.
With the help of my friends and family, I designed E-material, PNGs, curriculum, fee structure, exams, and certificates. I realized the need to have a chess club online so that students could learn remotely. I do have students who don't have access to any chess coaching nearby and hence Chessify Club helps them gain this knowledge.
I also felt that a lot of my chess friends who are in college are capable of teaching and this can be a good source of pocket money and a stage for them to spread their knowledge. That's when the club started to expand and grow. Word of mouth has been the only marketing strategy so far and no expenses have been put up by me.
Chessify Club has around 200 students who have enrolled for different levels and around 15 trainers. In 2021, I felt the need to have an official website that can help me project the club in a better way. I, along with my friends, launched the website and that indeed helped me gain more registrations and helped me keep track of them.
Chessify Club currently has students from India, the USA, the UK, Canada, and Dubai.
As a women entrepreneur, what are some challenges you faced to start a chess academy?
To be honest, my family has been really supportive of the Chessify Club. They have always motivated me to expand and carry this along with me in the future.
For me, the struggle was to manage this, along with the other commitments that I had. I started this club when I was in college and it was the time of the pandemic; I had a lot of academic pressure along with other health issues that people around me were facing.
I did feel like discontinuing the club and resuming after some time. But deep down, I wanted the club running no matter what. Yes, it was a struggle but with positive support from family and friends and especially the students, I was able to run it.
There were times when I had exams and I couldn't take sessions or I had to substitute myself with other trainers. My parents did get disappointed but it was a learning for me to plan ahead for any such breaks and keep the parents informed about them.
Some of my relatives thought this could be a distraction from my studies and there was no future to this; they never took the club seriously and asked me to focus on my studies instead. The only thing I did was ignore them and focus on what I was doing. I managed to do both with full of my potential without compromising on any of it.
What distinguishes the Chessify club and other chess academies?
I feel Chessify Club brings in fresh knowledge with the use of technology. As the club is run by young people, we know where students might go wrong, where there is fun required, where we need to bring along videos and other animations, etc.
The motto of the Chessify club is simple, that is to spread the knowledge of chess to young kids who might not excel at chess or become grandmasters but at least take chess as a hobby in life. Making chess interesting and connecting it to life skills will always be a differential factor of Chessify Club.
Chessify club also includes a small segment to teach blind chess to students too.
What are your future plans?
My future plan for Chessify Club is to expand it. Firstly, I will be working on enhancing the website and adding a login system to it.
The idea is to provide students with one platform with all the required material and access to all the chess books and videos, certificates, test scores, etc. I'm also planning to market this on various social media platforms for better reach, as the club now is a self-sustainable model.
In the future, I would like the Chessify Club to be open for people of any age to come in and learn chess, not only for competition purposes but also to pursue it as a hobby.
How is technology helping in chess?
I would say without technology; there is no Chessify Club. The only reason the club is able to connect to students from various different locations is because of the technology. We use platforms like Lichess and Chessbase to teach which is visually appealing for the students.
Being able to participate in weekly tournaments and connect to fellow batchmates is possible only because of technology. Technology also plays an important role in Spreading updates about the club and its achievements. Using a Physical Chess board in an online class is a hustle and technology makes it easier for trainers and students to learn.
What is your advice for someone who wants to start a chess academy?
I would advise them to start with a small number and then grow. Because I feel the perfect curriculum can only be built as we progress and get feedback from students. Also, they should be open to changes.
No academy or club is perfect and starts to build more rigidly only when it is altered based on feedback. The one mistake that I made when I started the club was not having a website hence keeping track was a task.
I would also suggest making a level-wise plan and being clear about it to students. My initial plan was a little vague which made it difficult for me to explain to trainers what to teach too.
Rapid Fire Questions
Favorite chess player – Koneru Humpy
Favorite chess movie – Pawn sacrifice
Favorite movie – Yeh jawani hai deewani
Favorite chess book – The chess course by Praful Zaveri
If not a chess academy, then what – Data Scientist
Favorite chess Youtuber – Samay Raina
Favorite chess game –  Anand vs. Magnus in the 2013 world cup, 5th round
Contact Details
We hope that you will find this interview useful. If you are running your own chess club or academy and want to publish your interview with us, please send us a mail at contact@chessarticle.com.
Donate Us
Thank You for reading our blogs. We are an ad-free platform and want to serve you the highest quality blog posts all the time. We appreciate your support through donations.