9 Best Chess Books for 800 Rated Players
Are you an 800-rated chess player looking to improve your game and move up the ranks?
Many people are stuck on the same level because they don't find perfect resources. If you want to improve from the 800 level, you need some books which are really going to help you.
Most of the players start focusing on chess openings which really are unnecessary. At the start, you should focus on the middlegame and end games.
Understanding the basics of middlegames and opening principles will save you time and a lot of money. For this, you need to study books like My system by Aron Nimzowitch.
In this article, we will see the 9 best chess books for 800-rated players, which will surely help you to win more and more games.
Note – To get standardization, we have considered chess.com and lichess ratings.
9 Best Chess Books for 800 rated players
1001 Chess Exercises for Beginners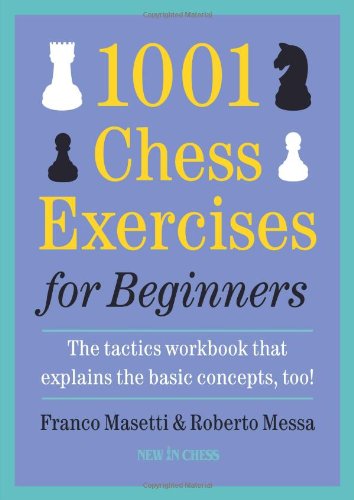 I recommended this book in my various articles. This book is no doubt the best chess book ever for beginners. Authors Franco Masetti and Roberto Messa have included various chapters and provided chess puzzles.
You will find chess explanations followed by chess puzzles in each chapter. This book is perfect for players between 800-1200 ratings.
This is the perfect book to solve while traveling. Also, you will see better results if you spend 10-15 mins solving these puzzles before the round.
Chess For Dummies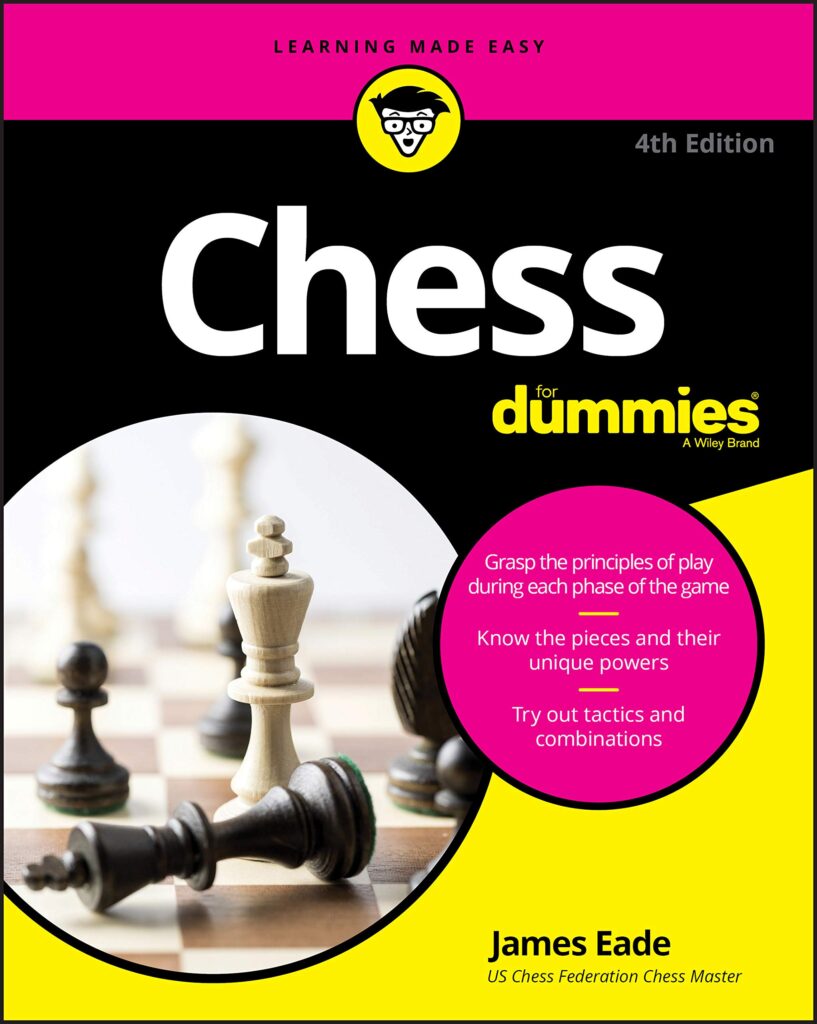 As the book name says, this book is perfect for absolute beginner players where you will find many chess-related rules, how to play chess, chess strategy, etc.
For dummies is a series of books where they have published books on various sports, languages, etc.
This book is recommended for players between 600-1000 rated players.
Simple Checkmates: More Than 400 Exercises for Novices of All Ages!
Simple checkmate is a book where you will find 430 amazing chess checkmates. This is essential to learn different pattern recognition.
The book was written by A.G. William and forwarded by Sunil Weeramantry.
Understanding checkmating patterns will not only help you to learn checkmates but also help you understand different chess patterns.
Also, puzzle books are a great way to learn, especially for beginners. Most beginners get bored seeing top players play games to solve difficult positions.
Chess Openings for Beginners: Essential Strategies Every Player Should Know
This is the book in which you need to learn about openings. Learning and going deep into openings is not recommended for beginners. Instead, you should learn some basic strategies and plans regarding chess openings. Once you cross the 1200-1400 rating, you should start focusing more on openings.
But understanding opening principles is a good thing for everyone.
This book explained 5 principles for beginners, which are really helpful. Also, the author covered 25 opening lines, giving you basic ideas regarding which openings to learn. 
You will learn the following things from the book
Step-by-step advice

The most common variants

Ways to practice what you've learned
1001 Chess Endgame Exercises for Beginners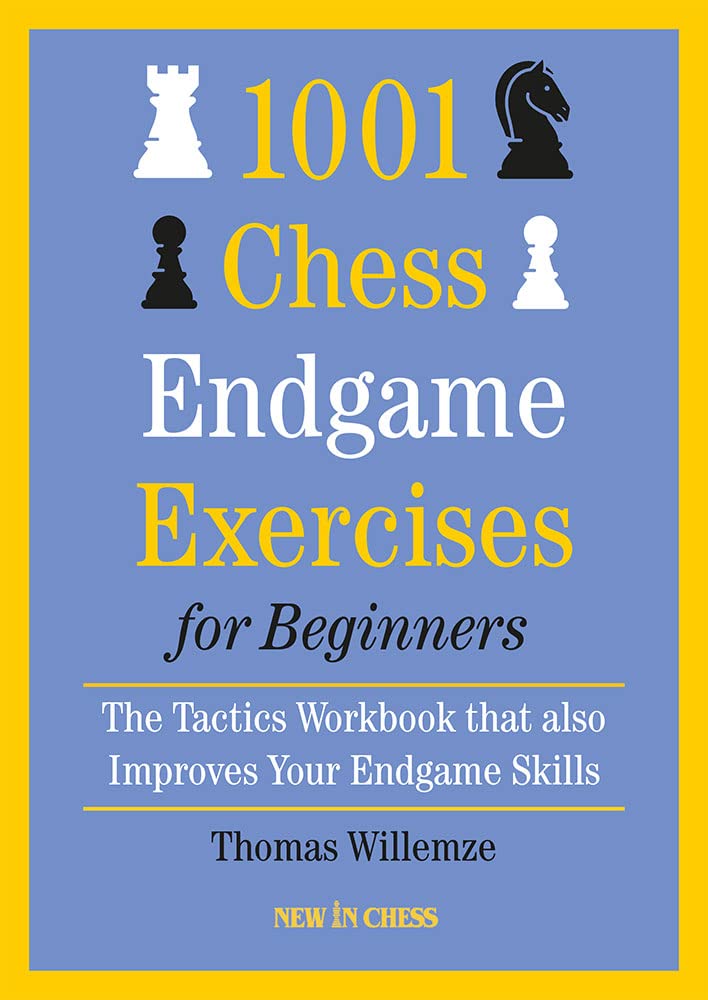 This is the latest part of the 1001 exercise series.
Learning endgames is a boring process, especially for beginners. It takes a lot of time to get interested in the endgame. But when you get a combination of tactical chess puzzles plus endgame puzzles, it gets easy.
The author uses his chess coaching experience to explain positions in detail. This book is recommended for players between 800-1400 players.
Silman's Complete Endgame Course
Jeremy Silman is a very famous chess author who has produced high-quality chess books for all types of players. One of the books is Silman's Complete Endgame Course.
Jeremy has divided chapters based on the ratings, and that's why it becomes so easy to learn and understand positions for players.
This is a book that you can study without any chess coach. For 800 players, this might be a little hard, but it's completely fine. You will get so much knowledge from it.
The Greatest Attacker in Chess: The Enigmatic Rashid Nezhmetdinov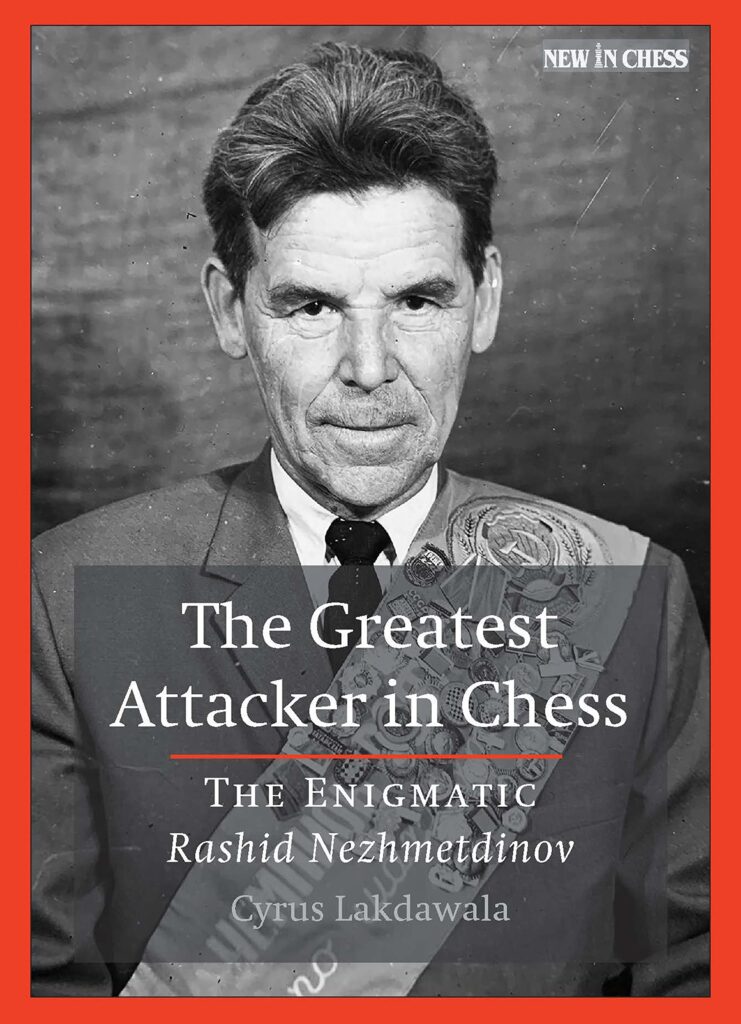 In this book, Cyrus Lakdawala pays tribute to the genius of the enigmatic Nezhmetdinov, a Tatar who grew up as an orphan in the part of the Soviet Union that is now Kazakhstan.
Cyrus has analyzed more than 100 chess games of this legend and explained every game in detail. Watching these types of classics will be very useful for beginner chess players to grow their fundamentals.
Also, this classics games help chess players develop their attitude towards chess.
Attack with Mikhail Tal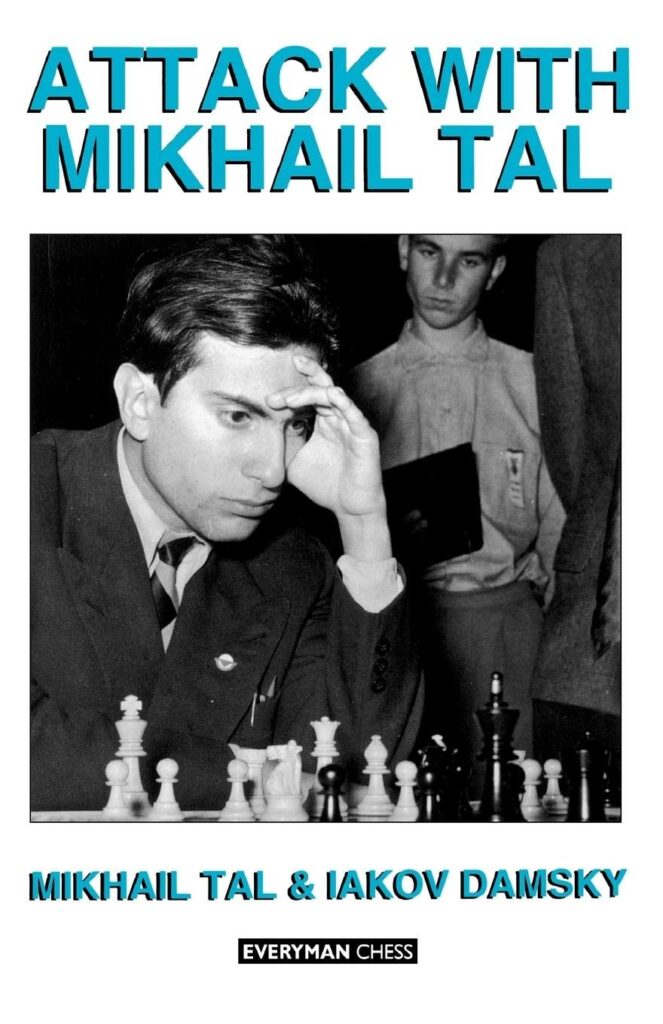 Mikhail Tal himself writes this book. In this book, he explained his attack by showing various games. This is also a chess games book that will eventually help in improving your game.
The Mammoth Book of the World's Greatest Chess Games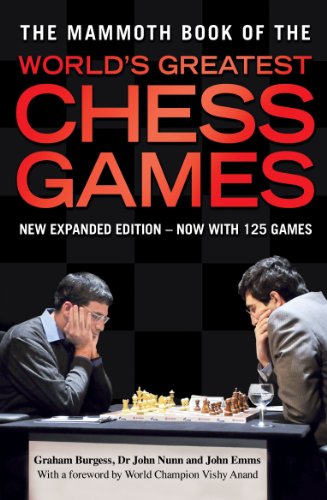 This 706 pages chess book is a collection of 145 classical chess masterpieces that are going to help you to understand how to analyze the positions, how to deep dive into one game, etc.
The mammoth book of the world's greatest games is undoubtedly a book you need on your shelf. 
The Kindle edition of this book costs only $2.99, which is literally like a free book. I highly recommend this book for players between 600-2000 rating.
As this is a 800+ pages chess book and they are selling comparatively at less price, you will not be happy with the book quality, which is why I recommend you go with the kindle edition.
Other Chess Resources for 800-rated players
Apart from the chess books, there are hundreds of chess resources that are available online. Following are some of the best chess resources to improve your chess games
Chess.com Puzzles
Chess.com puzzles are a way to practice quickly. They offer five puzzles a day for free, and everyone should take benefit from it. Also, you can use their features like drills, lessons, and videos.
We have already reviewed a depth review of the chess.com membership. You can go and check it by clicking the following button.
Lichess Puzzles
Lichess is a free and open-source chess website where you will find various tools and resources to learn. It's a completely free chess platform that is doing some great work. You can learn from it.
ChessMood Courses
This is my favorite platform to learn chess. ChessMood offers great chess courses and also live webinars with a fixed membership. Currently, they offer two types of membership. We have already reviewed chess mood which you can read by clicking the following button.
Donate Us
Thank You for reading our blogs. We are an ad-free platform and want to serve you the highest quality blog posts all the time. We appreciate your support through donations.