9 Best Chess Books for 1600 Rated Players
Once a player crosses the 1600 rating, he or she can call themselves a club chess player. After reaching a 1600 rating, you need to be more serious and start practicing more chess. This article will show the Best Chess Books for 1600 Rated Players.
I have spent time researching which books will be perfect for this category and found these 9 chess books that will help you increase 100-150 points.
As always, please purchase 1 or 2 books at a time, and once you finish it, then purchase another book.
It's also important to improve your weaknesses. For this, the best way is to analyze your games. Once you analyze your games, write down all the mistakes you have made and then prepare accordingly.
We have considered chesscom, lichess, and FIDE rating for this article
All of these books are middlegame and endgame books. I haven't included opening books because players have different styles and play different openings. 
9 Best Chess Books for 1600 Rated Players
The Mammoth Book of the World's Greatest Chess Games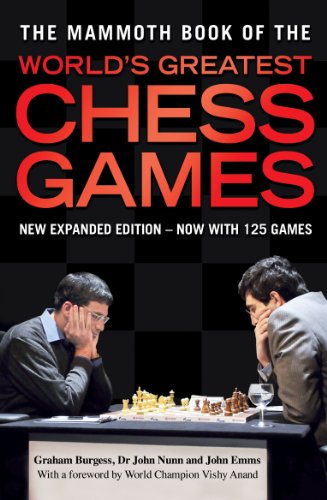 This book consists of 125 thoroughly annotated games. All the annotations are from very strong Grandmasters, including GM John Nunn and GM John Emms.
By studying this book, you will understand how top chess players play and handle tense situations. This book is very big and consists of 706 pages.
This book is recommended for every chess level, but 1400-1800 players can take maximum benefit from it.
The Woodpecker Method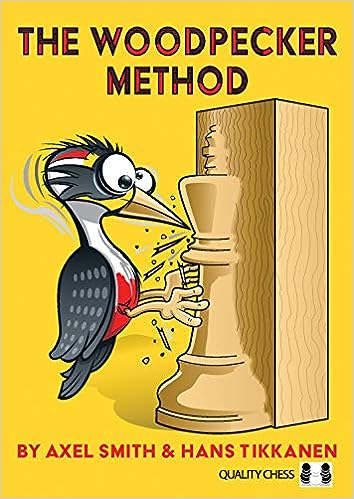 The Woodpecker Method is the name given by Axel Smith to a training system developed by his compatriot and co-author Hans Tikkanen.
This book is divided into 3 parts, i.e., puzzles for Easy Exercises, Intermediate Exercises, and Advanced Exercises, with 1100 puzzles.
Of these 1100 puzzles, 760+ puzzles are for the intermediate level, and that's why I recommended this book in this article. These puzzles are perfect for 1600-2000 rated players.
Woodpecker Method is a perfect book for those who want to improve their calculation and tactical strength.
Chess Structures: A Grandmaster Guide
Understanding chess structures is a key factor in improving chess strength. Studying different structures arriving from openings which you play is more important than deep opening knowledge.
In this book, GM Rios analyzed 28 types of openings through different top-level games, which is going to help you. For example, I have personally studied KID structure, and it helped me a lot in a few games.
He explained the plans very well.
This book is perfect for 1600-2400 level players. They will understand everything about studying chess structures, understanding chess openings, etc.
How to Study Chess on Your Own Workbook – 2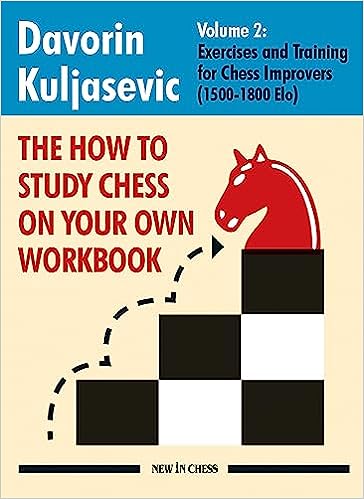 How to Study Chess on Your Own is a very famous and highly recommended chess book written by Davorin Kuljesevic. In that book, he mentioned various ways to self-study and lots of resources.
After the success of the main book, he published workbooks in different parts. The first part is for the 1200-1500 level, and 2nd part is for the 1500-1800 level.
This book covers multiple aspects of the game, including positional play puzzles, finding the best moves, etc.
Before purchasing this book, check the main book from the following link
Capablanca's Best Chess Endings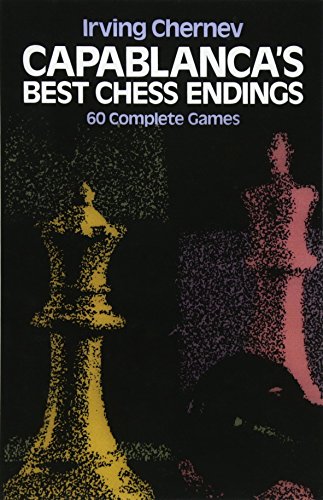 Irving Chernev wrote this amazing chess book, which consists of 60 analyzed chess endgames of world chess champion Jose Raul Capablanca.
This book is perfect for understanding the conversion techniques of top chess players. Once top chess players get a better position, they don't give a single chance and convert into a full point.
100 Endgames You Must Know by Jesus La Da Villa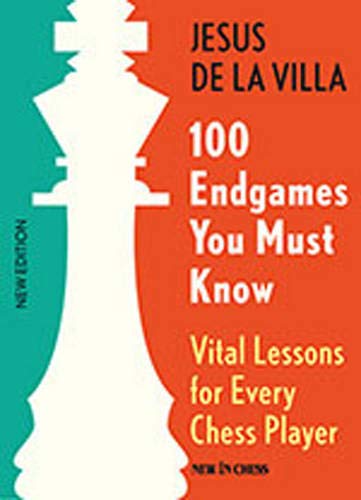 This is the best chess endgame book ever. The author handpicked the 100 best chess endgame positions, which every chess player should know.
I have studied this book 2-3 times.
We have written a full review of this book. Click the following link to read.
The Complete Chess Swindler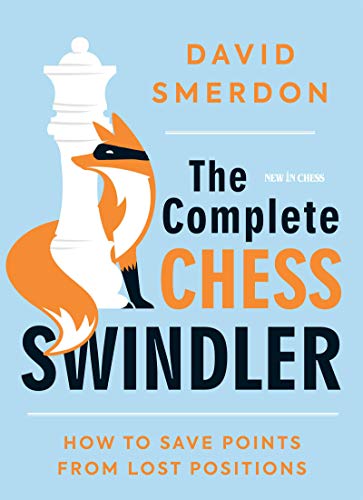 This is a very unique book. This book contains positions that are lost for one side, but the players manage to trick the opponents and win the battlefield.
There are also some motifs that most people are unheard of, including the Trojan Horse, the decoy trap, the berserk attack, and window-ledging.
This book is more like fun rather than improvement.
Some of the motifs can work in rapid, blitz, and online games as both players have less time.
Life & Games of Mikhail Tal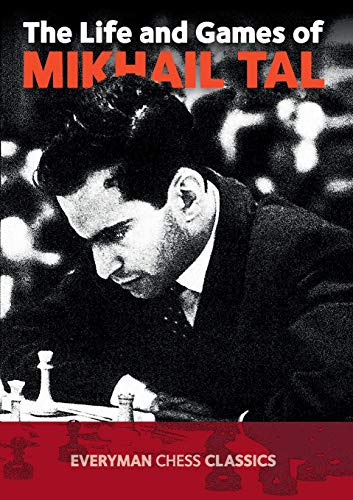 Mikhail Tal is also known as the magician of Riga. Mikhail is the world chess champion and has a unique style of playing.
At that time, there were very few aggressive players, and Mikhail was known as an aggressive player. He showed various masterpieces in his career.
Bobby Fischer and Mikhail Tal have a similar playing style. Bobby used to take calculated risks and more fine calculations than Tal.
In this book, he analyzed some of his best chess games and a look at his chess career. It is a highly recommended chess book for everyone.
Mastering Chess Middlegames by Alexander Panchenko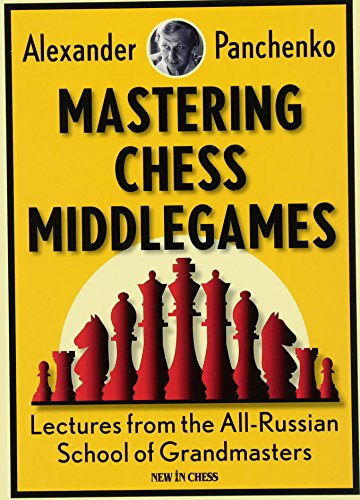 This is a classic Russian chess book. Alexander Panchenko was a very famous chess coach and author. The book is based on concepts, a few illustrations, puzzles, and then positions to play.
Positions to play is a very unique and important concept I found. You can play the positions with a computer or with a friend. After playing, analyze it and then see the actual game continuation in an answer section.
This book is a bit high-level book for 1600 players. But still, I thought to add to this article.
We have written a complete book review. You can read by clicking here.
If you liked this article, the following are similar articles
If you are not a book lover or you find it very hard to study from chess books, here are a few solutions for you to study chess
Modern Chess
Modern chess is one of the best chess alternatives for Chessable. Modern chess provides a complete opening solution and provides at a very affordable cost.
We have a special code, NIKHIL45, which will save 45% on all Modern Chess courses.
ChessMood
ChessMood is a complete chess solution for players between 800-2400. They have chessmood openings by grandmasters, various grandmaster courses, webinars, etc. Read the complete Chessmood review by clicking the following button.
Donate Us
Thank You for reading our blogs. We are an ad-free platform and want to serve you the highest quality blog posts all the time. We appreciate your support through donations.