20 Best Chess Books for Advanced Players
In chess, you need to study a lot of chess books when you surpass some ratings. Every level is different. Usually, chess is divided into 3 categories, beginner, intermediate, and Advanced chess players. This article will show the 20 best chess books for advanced players.
Once you reach an advanced chess player, it becomes so much more difficult to improve your strength, especially if you don't have a chess coach.
Even sometimes chess coach can misguide you and tell you something wrong. This is why books are very important. This book not only helps you to improve your chess game but also helps you in learning from experiences that the author gained from his chess career.
You can improve greatly by learning from books and solving different chess puzzles. Once you reach this level, achieving chess excellence becomes your primary goal than gaining some more knowledge. You then try to achieve chess norms and chess titles.
To make it one step further, you need to polish your endgame knowledge and improve your opening repertoire and work on your tactics training.
Who are advanced chess players?
It's differed from person to person. Some people claim themselves as advanced chess player while they are actually beginners. Some people say they don't know anything, but actually, they are legends.
Advanced chess players are those who have in-depth opening knowledge, know all the middlegame concept and can apply it on the chess board, and also know the basics of the endgame.
In terms of chess rating (lichess or chess.com), 1800+ chess players can be considered advanced chess players.
Advanced chess players possess a deep understanding of chess strategy, tactics, and openings and are able to analyze complex positions with ease. Advanced chess players may participate in tournaments at the local, regional, national, or international level and may also be recognized by organizations such as the World Chess Federation (FIDE) through their ranking systems.
Let's start with the books
20 Best Chess Books for Advanced Players
Following are the 20 best chess books for advanced players. I highly recommend buying only 2 or 3 books initially, finishing, and then thinking about purchasing more chess books.
These books are suitable for players +1800 rated, but some books can be studied by beginners and vice versa. I have added a particular rating and category if it is needed
1001 Chess Exercises for Advanced Players
This is our number one recommendation for advanced chess players. This book is a series of 1000 chess exercises book. The first 2 part was 1000 chess exercises for beginners and 1001 chess exercises for advanced players.
This book is perfect for those who know how all the basic mating patterns, middle-game patterns, and a few basic endgames.
FIDE Master Frank Erwich teaches you how to reach the next level of identifying weak spots in the position of your opponent, recognizing patterns of combinations, visualizing tricks, and calculating effectively.
Also, one chapter covers the entire defense theme, where you understand how to defend the positions.
Grandmaster Preparation series by Jacob Aagaard
This series is a game-changer. In this series, Grandmaster Jacob Aagaard wrote six books for advanced players. Grandmaster preparation series becomes a bestseller in the entire world. The following books are included in this.
Grandmaster Preparation – Calculation

Grandmaster Preparation – Attack and Defense

Grandmaster Preparation – Positional play

Grandmaster Preparation – Strategic play

Grandmaster Preparation – Endgame Play

Grandmaster Preparation – Thinking inside the box
These books are quite high-level, and some of them are recommended for 2300+ players by the author. However, you can start this book if you are a 2000+ player.
As the name suggests, this book is helpful for Grandmasters. Some parts are even hard to understand for International Master or so.
Jacob Aagaard is a well-known chess author from Scotland. He founded Quality chess with other co-founders. Quality chess has written many chess books for advanced players.
Small Steps to Giant Improvement
This is the first part of the book by GM Sam Shankland. Sam is an expert chess player and an author. He has written various chess books and now creating chess courses on chessable.
In this book, sam explains the importance of Pawn Play and how pawn structures can affect your overall position. My favorite chapters are Pawns Seldom Move Sideways, and Pawn Can't move backward.
This book will help you improve your ability to deal with pawn structures
You're mistaken if you think that Pawn Structures don't matter so much. The entire chess game is dependent on Pawn Structure.
He also wrote a second part which is the more advanced level. The name is small steps two success.
Mastering Chess Middlegame
Alexander Panchenko, very famous chess author and chess player, wrote this amazing chess book for advanced chess players.
Alexander was one of the most successful chess trainers in the Soviet Union.
In this book, you will see many interesting chapters, such as the attack on the king, Defense, Realising the advantage, Bishop vs. Knight, etc. After every chapter, he has given some positions to play against a playing partner which is quite interesting.
This book is perfect for 1600+ chess players to learn about the attack and various other chess strategies.
We have written a full review of this book. Read this by clicking here.
The Soviet Chess Primer (Chess Classics)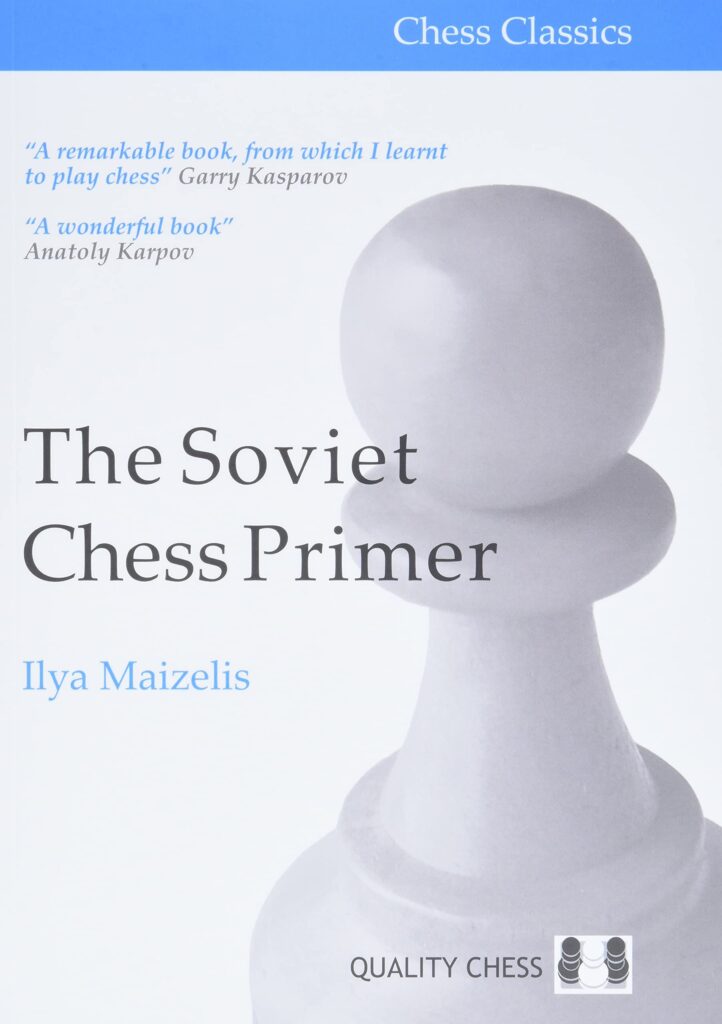 This book is originally published in the Russian language with the name chess. If you have just reached an advanced level, this book is perfect for your level.
This book is also known as one of the best chess classics which you should know. Quality chess published an entire series on chess classics and all of them are value for money.
The introduction and Foreword of this book is written by none other than Mark Dvoretsky and 2nd World champion Lasker, respectively.
The Woodpecker Method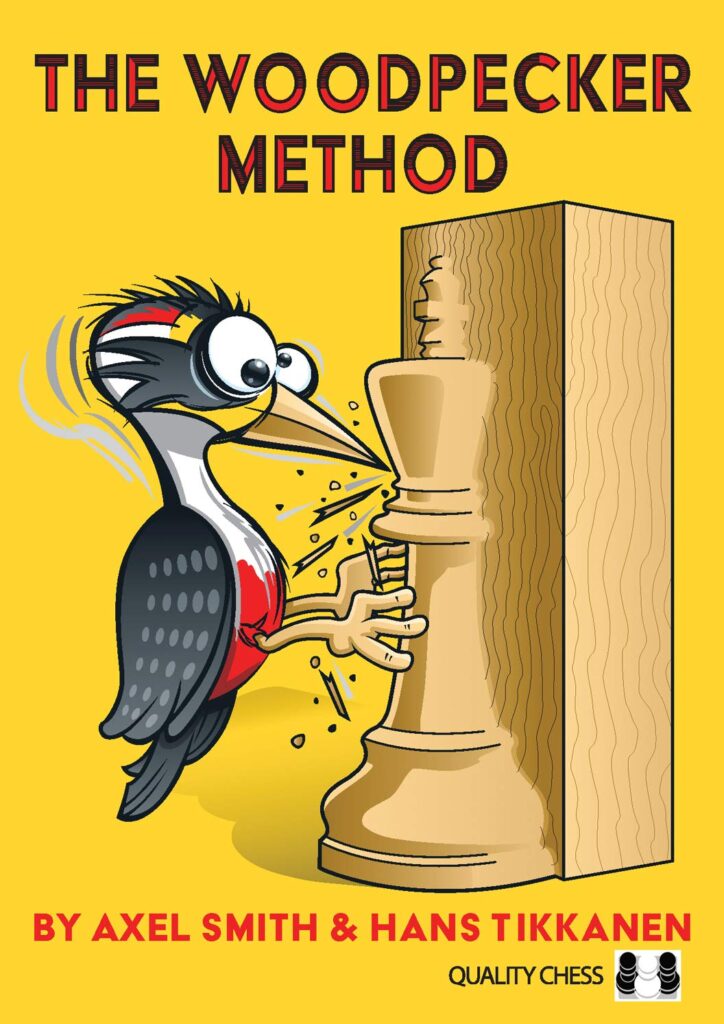 GM Alex Smith developed his own training method called the woodpecker method. It's like a woodpecker bird who work continuously to make his home.
The author's training method is very simple. He suggested solving the entire book. Once you finish the book, start solving again but finish in half time.
Then again in half time, then again in half time. There will be a stage where you will finish the entire book in 1-2 days, and then you are done with the book.
But wait, it's not easy. This book consists of 1100 puzzles in three parts, beginners, advanced and intermediate players.
Many of his students tried and tasted his method, and surprisingly it worked well.
Personally, I doubt this method, and obviously, it will get boring and not add any knowledge. Instead, you can solve other chess books. So why I recommended this book? It's simple. The puzzles are great for semi-advanced to FM level.
This book is also published by Quality chess.
Zurich International Chess Tournament 1953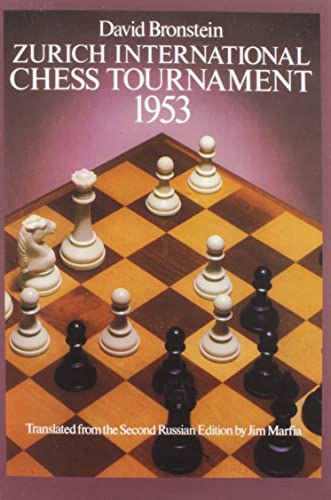 The best part of this book is its price and content. For just $13.99 (Current Price) you cannot expect more.
Zurich International Chess Tournament is considered as greatest chess tournament after world war two and arguably one of the greatest chess tournaments ever till now.
In this tournament, 14 players played 210 games with each other, and Vasily Smyslov became the champion. There is a complete Wikipedia page dedicated to this, which you read by clicking here
The instructions by author David are very brief and precise. I recommend this book for advanced chess players just to watch the games. Maybe you can find games from the lichess study tool or chess.com library. In that case, you don't need to buy the book.
Recognizing your opponent's resources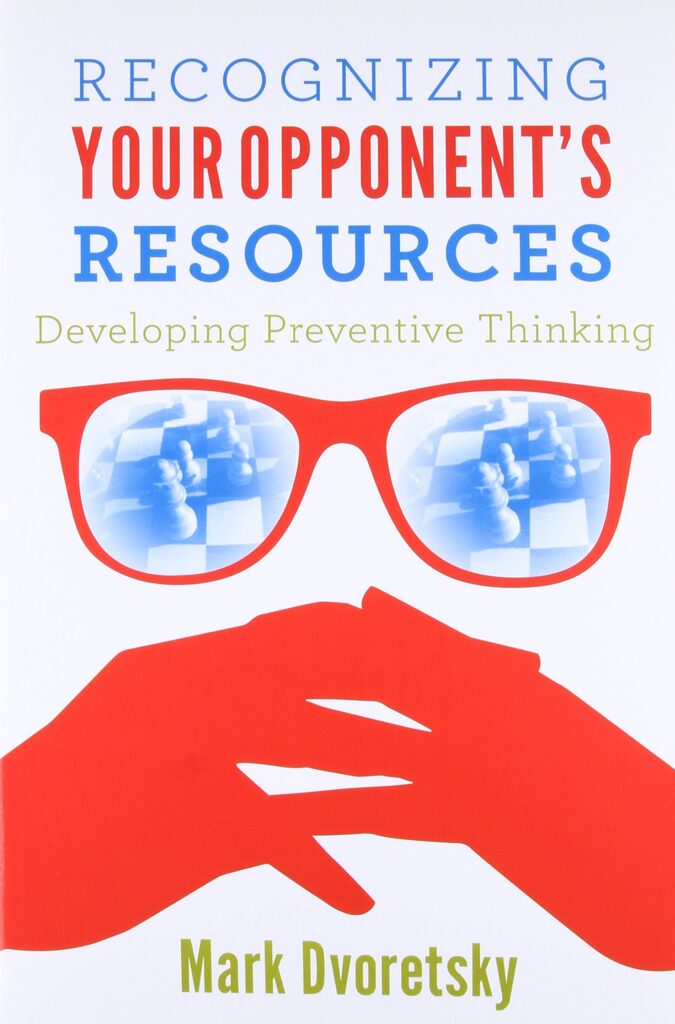 Again a super advanced chess book for advanced chess players. This book is written by none other than a legend Mark Dvoretsky. This book is a complete puzzle book.
There are a total of 3 chapters in this book i.e. Pay attention to the opponent's resources, The process of elimination, Traps, and Prophylactic Thinking.
Mark's aim is very simple as a author. He wants to provide the highest quality chess material. Because at the time when he wrote the book, there where a lack of resources that were useful for very advanced chess players.
Defiantly Mark dvoretsky changed a whole chess perspective through his books.
Boyond Material by Davorin Kuljasevic
In this book, GM Davorin Kuljasevic explained How to ignore the face value of your pieces and discover the importance of time, space, and psychology in chess.
This book is highly recommended for advanced players who want to learn something new. You will learn how to use chess pieces and sometimes how sacrificing material can give you an advantage.
This book is divided into 6 chapters as follows
Attachment to material

Time beats material

Space beats material

Psychology of non-materialism

Is it good to be greedy in chess?
By studying these chapters, you will learn how to use the material.
Davorin is a great author, and I personally got benefited from it. I highly recommend checking out his book on how to study chess.
The Silicon Road to Chess Improvement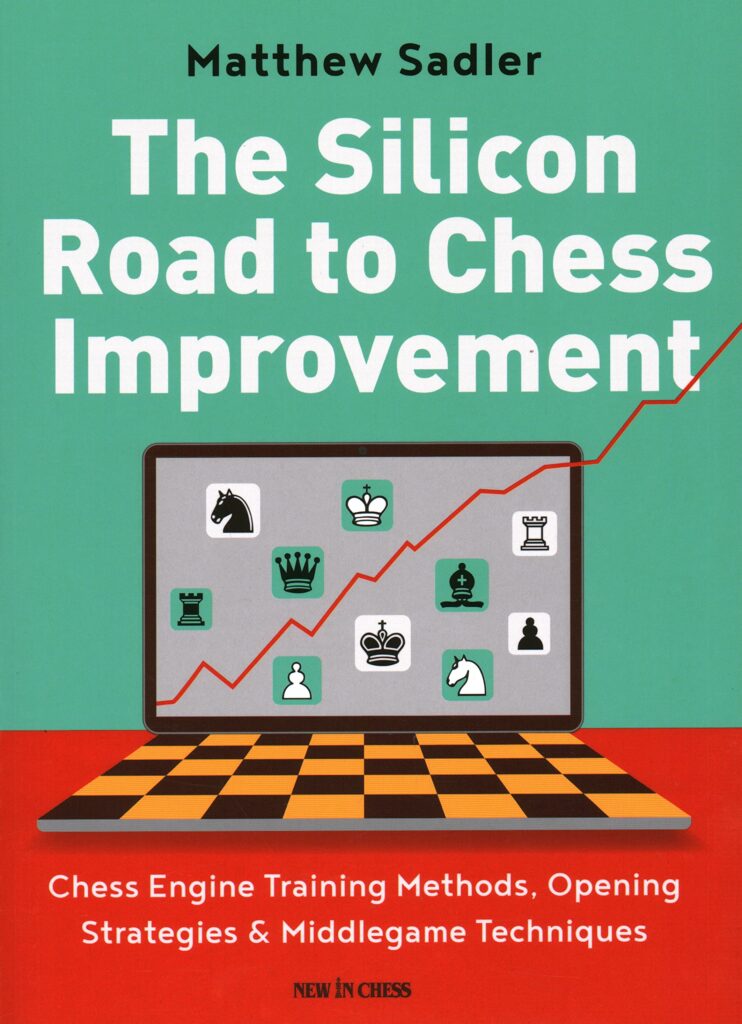 Chess engines play a vital role in professional chess players. Currently, there are many engines and AI-based apps that are useful for chess players.
In this book, Matthew explained how engines could be used to improve your game.
He explains how the top engines tackle crucial middlegame themes such as entrenched pieces, whole board play, 'attacking rhythm', exchanging pieces, the march of the Rook's pawn, queen versus pieces, and many others.
He also stated how opening theory is changed due to high engine usage on a regular basis.
Although this book is not exactly for advanced-level players, even higher-level beginners can also read this book and learn a lot from it. But I believe in the fact that an engine can change chess players' mindsets, and if you rated it below 1600, it is useful not to use the engine.
GM Matthew Sadler is from the United Kingdom. He is a 2600+ chess player and a very well-known author because of his book Game Changer.
Garry Kasparov – My Great Predecessors series
No doubt one of the bestselling book series ever written in chess. Garry Kasparov doesn't need any introduction. He was a legend and dominated chess for more than 20 years.
In this book series, he has written five books that are based on world champions and their games.
I am sure that all the advanced chess players who are reading this article would probably finish at least 1-2 books from this series.
The intellectual level of analysis and also detailed explanation regarding the tournament make this series very special.
Artur Jusupov book series – Build up, Boost and Evolution in chess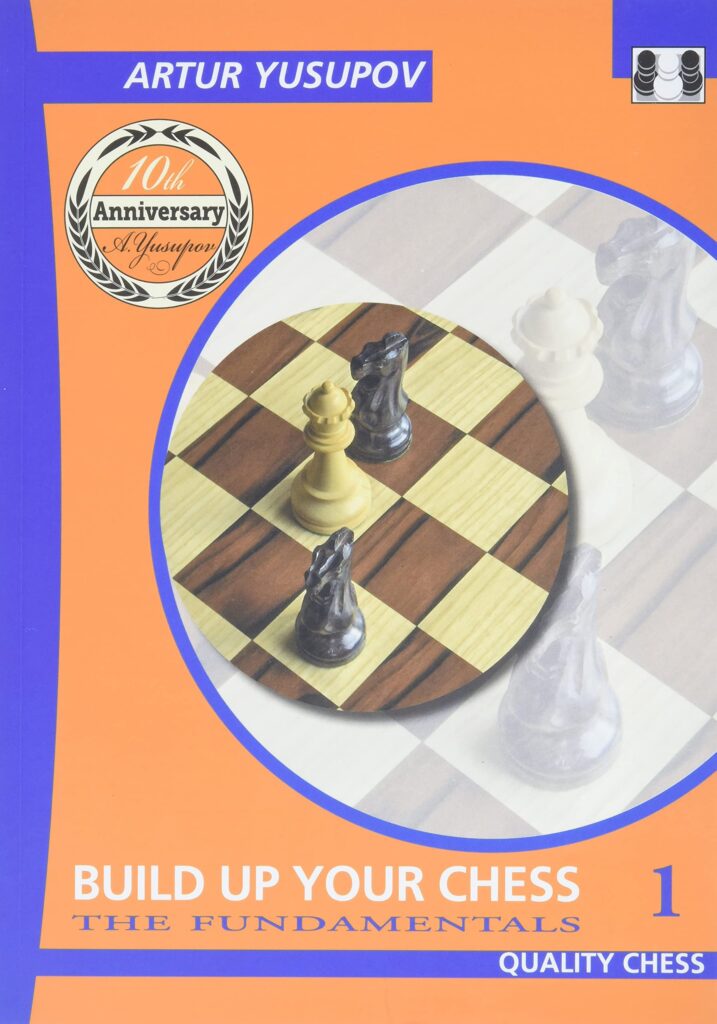 This course is also known as Artur Yusupov's complete course of chess training. This entire series consists of 3 book series and 3 books in each series. The first series is known as Build up your chess. The second is Boost your chess, and the third is Evolution in chess.
In each book, there are 24 chapters. Each chapter starts with a detailed explanation, then related positions with an explanation, and then 12 puzzles.
Overall there are 288 chess puzzles to solve in these nine books.
The first level of each book series is targeted for 1500-1800 players, the second level is targeted for the 1800-2100 level, and 3rd level is targeted for the 2100+ level.
According to my experience, the 3rd level is extremely difficult for below 2000 chess players. I would recommend 1st level for players between 0-1600, the second level for players between 1600-2200, and 3rd level for players between 2000-2400+.
Some puzzles from the last book are extremely difficult, and I believe it's also difficult for even grandmasters.
This book won a prestigious Boleslavsky award in 2009.
Author Artur Yusupov is a very famous chess player, Grandmaster, and chess coach. This entire series is published by Quality Chess.
Perfect Your Chess by GM Andrei Volotkin
GM Andrei is a Ukrainian chess grandmaster and a very famous chess player. He has written this book mainly for 2200+ players.
This book is covered in 3 chapters. Each chapter consists of 23 puzzles selected from Volotkin game collection and 100 chess puzzles as exercises.
The most beautiful thing about this book is his explanation style. Andrei explained each answer by giving specific explanations related to life.
The 40 puzzles from the exercises are targeted for the FM level, the next 40 are for the IM level, and the last 20 are for the GM level.
This book was unavailable due to high demand, but thanks to Gambit chess, now it's available for everyone on Amazon. They were reprinted in 2022.
Imagination in Chess
Paata Gaprindashvili, the author of Imagination in chess, produced a high-quality chess book. This book also consists of puzzles and answers, but they are somewhat different than others.
Most of the puzzles are based on logic and imagination. If you see any normal chess books, they are mostly focused on chess themes.
These books sometimes get out of stock for months. If you see this book under $25 on Amazon, you are in luck.
Learn from the Legends by Mihail Marin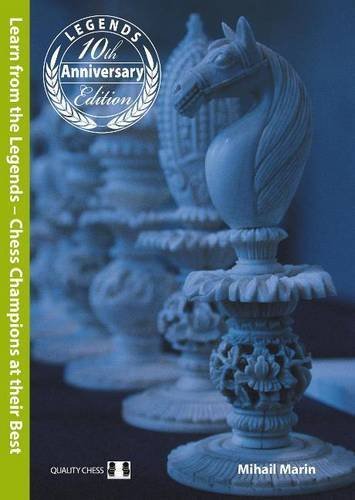 In this modern classic chess book, Mihail Marin explained the ideas and beauty of modern chess games. Mihail Marin tried to explain everything in this book, and somewhat he became successful.
This book is perfect for any type of serious chess player, typically master level chess player. Each of the games and positions is analyzed deeply.
Mihail Marin produced dozens of chess books, courses, and almost all kinds of chess material. He has vast experience teaching chess and is also known as one of the best chess authors in the chess world.
This is the kind of book that should be in your chess library.
Judit Polgar Trio Books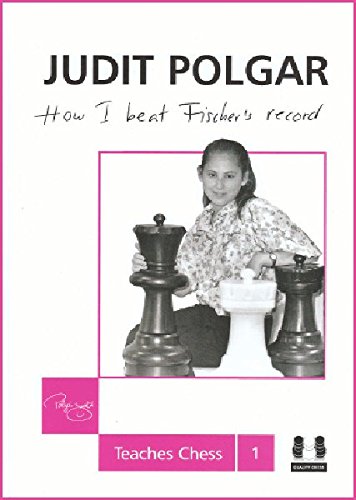 When I was watching Surya Shekhar Ganguly's video on chess24, he told me about Judit Polger's book. He also analyzed one of the positions and stated at what level she was playing.
Judit Polgar is a great inspiration for all young female chess players who are trying to become professional chess players.
This series is divided into 3 parts which are: How I beat Bobby Fischer, from GM to top 10, and the last one is game of queens.
Judit becomes the youngest women's number 1 chess player at the age of 12 and also the grandmaster at the age of 15.
This series is highly recommended for women chess players as well as to all chess players for motivation. Also, the games are well-analyzed.
All three books are published by Quality Chess and will cost you under $100 on Amazon.
Invisible Chess Moves by Yochanan Afek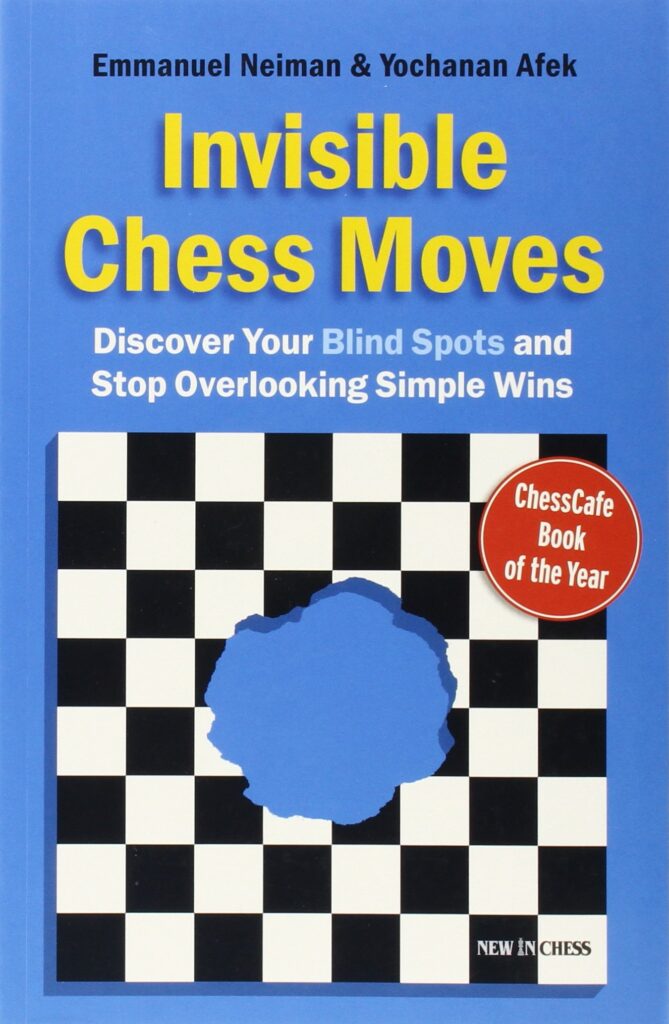 In chess, many times, you will miss tactics or a simple pattern. Sometimes it is also not an easy tactic but one move chess calculation. When we come home and sit and analyze the position, we feel like we can miss this one. Although, it is difficult.
In this book, Afek selected some brilliant chess positions which are extremely useful to avoid blind spots.
Most of the positions are simple at first sight. Then you sit and start to think of one move answer, yet you cannot find it. This will happen whenever you will start solving the chess books.
If you lose interest in chess or get bored practicing chess, this book is for you. Solve this book and become a genius.
This book is also extremely useful for teaching your students.
A Matter of Endgame Technique
A recent addition in Quality chess Library by GM Jacob Aagaard. As usual, this book becomes a bestseller in no time. When you see the number of pages, you will mostly not going to purchase it. Yes! This book consists of 896 pages with only endgame-related information.
Quality Chess states that this book is a combination of helpful explanations and an exercise book and is filled with a lot of instructive positions. This book is perfect for Intermediate chess players and above.
You will find many chess positions which are carefully selected by the author and also their explanations. This book is extremely useful and can be treated as a complete encyclopedia of chess endings.
Still, if you haven't finished the 100 endgames you must know the book, I recommend that book first before any endgame book.
Endgame Strategy by Mikhail Shereshevsky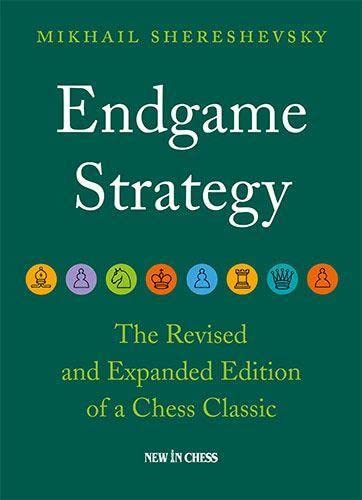 Endgame Strategy is one of the best chess books I have found for studying practical chess endgames. This endgame book is completely different from the normal chess endgame books which you see in the market.
Usually, endgame books cover endgame theory and some recent game collections.
In this book, author Shereshevsky selected a few amazing games and gave practical examples of how to tackle such positions.
One must study this book to learn practical skills of the endgame. The author included many endgame concepts like schematic thinking, and the Do not hurry principle.
Author Mikhail Shereshevsky is one of the famous chess coaches in Russia.
The recent edition was published by New in Chess, which is now owned by chess.com.
We have written a full review of this book. Read this by clicking here.
Dvoretsky's Endgame Manual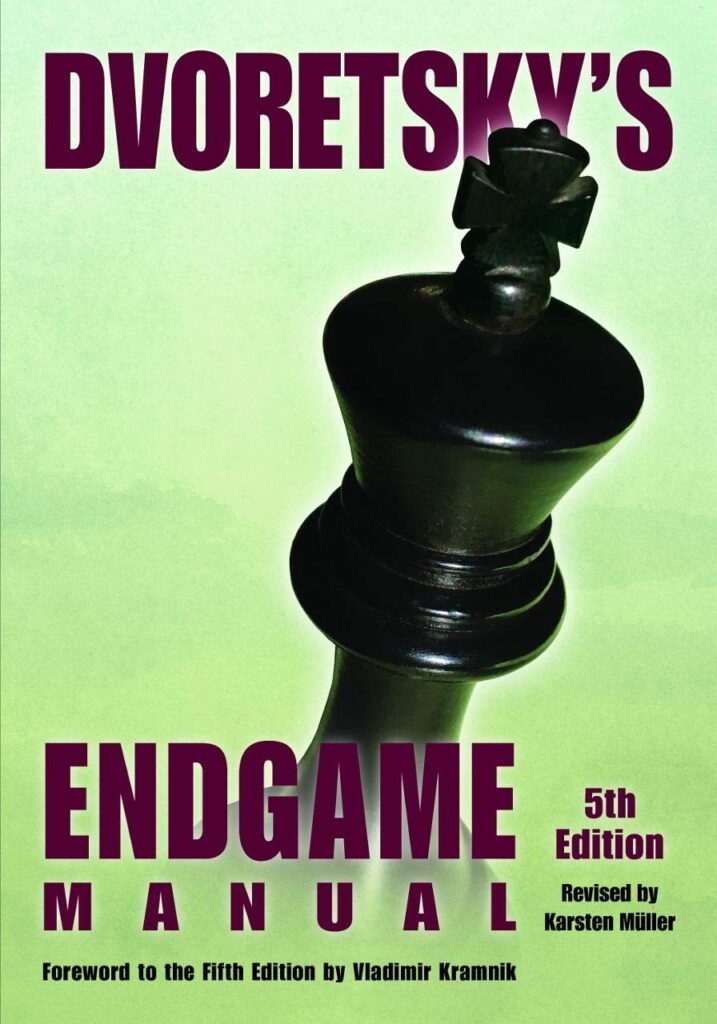 Who doesn't know this book? This legendary masterpiece was written by Mark Dvoretsky. When launched in 2003, this book became a best seller in no time.
Here is what Vladimir Kramnik said about this book, "I consider Dvoretsky's Endgame Manual an absolute must for every chess professional, and no less important even for a club player… I always recommend this book… I consider it to be one of the very best chess books published in recent times, and I am very pleased with the new enhanced edition…"
The recent edition is updated and edited by German chess grandmaster and a very strong chess player Karsten Muller.
For advanced chess players, this book can still be difficult. Mark selected some easy positions at the start, and then the difficulty level increased drastically.
I will recommend this book to that chess player who has already achieved a 2000 rating. If you are below 2000 chess players, start learning 100 endgames you must know or Jeremy Silman's complete endgame course.
This book is available on Amazon and also at the following link contents amazon link. Still, I suggest you purchase it from Chessable. Chessable will make it very easy and interactive to learn.
Conclusion
In conclusion, there is not a single chess book in which you can study and become a very strong chess player. As you are reading this article, you are most probably an intermediate or advanced chess player.
The best way is to start gathering knowledge from various chess books. Improvement is also based on practical play.
No matter how many books you study, you have to do continuous chess practice. Obviously, books help too much, but you need to have the patience to become a great chess player.
If you want to choose one book to start, I would highly recommend purchasing 2nd part of Artur Jusupov's book. The author included almost all the topics, and this will make it so easy to follow a system.